Unless you've already paid using Online Payments, you'll pay the remaining balance to the captain directly on the day of your trip or one day prior to it. 
For some multiday trips, captains may want to collect the remaining balance up to 60 days before the trip. 
To check which payment methods the charter operator accepts, scroll down to the Payment section on the listing.
Show me where on desktop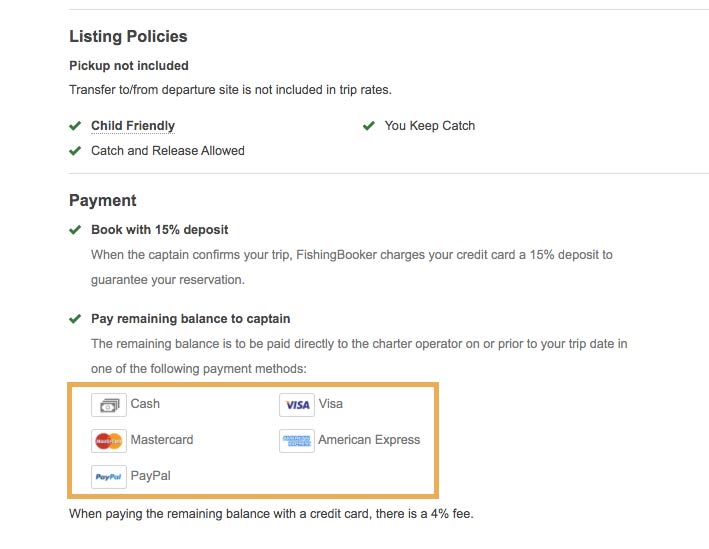 Show me where on mobile
Sometimes, when you pay the remaining balance with a credit card, there is an additional fee. The information about the fee is stated under the Payment Methods section.